News Releases
August 18, 2014
Rancho Cordova, Calif., August 18, 2014 – 59 years ago near Oakland, California, Dr. Marvin Poston and several of his fellow optometrists formed California Vision Services, now known as VSP® Vision Care, one of five innovative businesses comprising VSP Global®. With Dr. Poston's entrepreneurial spirit and commitment to help others as inspiration, VSP is pleased to announce the VSP Marvin R. Poston Leadership Award.
August 14, 2014
There are 1.5 million veterans in the United States whose daily lives are affected by vision issues that often originate from active duty service. For these veterans, a highly trained guide dog can empower them to lead active, independent lives. ...
August 12, 2014
VSP Optics Group announced the opening of two new VSPOne Optical Technology Centers in the United States — Houston and Charlotte, N.C. The two new locations bring UNITY Performance Optics products and services closer to each area's eye care practices to provide additional lab choices and faster service for patients.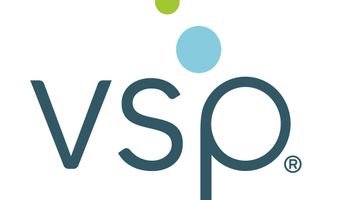 August 06, 2014
In response to consumer demand for more personalized benefit options, not-for-profit VSP® Vision Care is bringing a new level of customization to the healthcare industry. The nation's largest vision benefits and services company is expanding its ...
August 05, 2014
Our eyes play a critical role in allowing us to experience life to the fullest – whether that means taking in the blue waves and white sand on a tropical island or watching the kids head off to their first day of school. To raise awareness of the ...
July 15, 2014
VSP Optics Group launched a new award program, which will serve as its top accolade for independently owned optical laboratories offering UNITY Performance Optics, the fastest growing lens brand in the industry.   Each year, VSP Optics Group will c
July 02, 2014
VSP Global today announced that Vice President of Strategic Partnerships C. Edward "Ed" Buffington has decided to retire on August 1, 2014. Buffington's decision will bring to light a remarkable 35-year career as one of the most familiar faces in the eye care industry.
July 01, 2014
Insurance brokers looking to expand their portfolio of offerings can now add quality individual vision insurance to the mix. Not-for-profit VSP® Vision Care, the nation's largest vision services and benefits company, launched a pilot program late last year for insurance brokers to sell individual vision plans directly to consumers. The program is now available to brokers in all 50 states.
June 09, 2014
Nearly ten million people in the United States suffer from diabetic retinopathy and age-related macular degeneration (AMD), two of the leading causes of blindness in adults. To continue addressing this immense need, VSP Vision Care added ZeaVision as a VSP Eye on Wellness campaign partner to increase the number of free Eye on Diabetes and Eye on AMD continuing education seminars for optometrists, offering the latest research, treatment and nutritional strategies. The campaign will also continue to include free health and eye care services for patients in need.
June 03, 2014
June 3, 2014 — Today, Diane von Furstenberg and Google join forces to launch the DVF | Made for Glass collection, a collaboration that melds the boldness and creativity of Glass Explorers with the confidence and independence of the DVF Woman.